Happy September gang! In my last article I discussed the preferred beverages of our favorite loveable and loathable stars, how to make them (the drinks… not the stars), and where to obtain some of the more "interesting" ingredients. This month I'll let you in on the skinny… where to actually see some of these stars sucking down their favorite fare here in "Big-D".
For some people star-sighting is a paparazzi-like obsession, and today's reality-star-ladened world is an incredibly fickle one. Those stars that are on top of the world today are casually discarded tomorrow like a used Kleenex. Celebrity magazines attract huge readerships that just can't seem to get enough poop on who's sleeping with whom, whose fallen off the wagon, who's gaining weight, or who's recently had a boob job, and the possibility of having a run-in with a celebrity can be irresistible.
Living in a large metropolitan area, such as DFW (which consequently happens to be the reality show production capital of the U.S.) presents plenty of opportunity for star sighting, as many celebs have actually taken up residence here, such as President George Bush Jr., The Jonas Brothers, Chuck Norris, Don Henley, Selena Gomez, Vinnie Paul, Erykah Badu, George Michael, Luke and Owen Wilson, Khloe Kardashian and her NBA star husband Lamar Odom, and more. We also have a cornucopia of "well-knowns" in town at any given time, due to all of the major league sports teams, concert venues, and TV and film production studios in our immediate vicinity.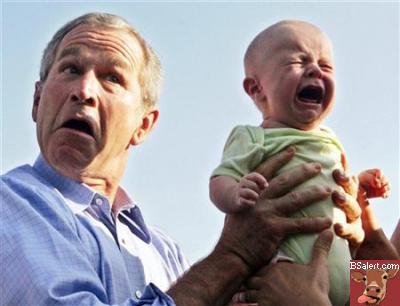 August and September are the start of the Fall TV season, which means that TV stars are in full-blown promotion mode, hitting the radio and talk show circuit, to push their network and film efforts out to the masses, and with the new episodes of "Dallas" shooting here in town, which is drawing some big name co-stars, celeb sightings abound.
"Texas Multi Mamas", "Most Eligible Dallas", "Texas Women", "Dallas Cowboys Cheerleaders: Making the Team", "Big Rich Texas", "The Next", "American Idol", "The X Factor", "The Voice", "So You Think You Can Dance", and Bravo's "Top Chef: Texas" have all recently filmed here in town, and Dallas also gets credit as the production location for some feature motion pictures as well, including "True Stories", "The Tree of Life", "RoboCop", "Office Space", "Logan's Run", "JFK", "Batman and Robin", "The Trip to Bountiful", and "Armageddon" to name but a few.
Needless to say, stars gotta eat, drink, sleep, and shop just like us common folk do. So where can you catch a glimpse or rub shoulders with the rich and famous? I recommend…
Rastaurant and Bar Sightings:
Del Frisco's Grille
: Yu Darvish; Chris Tucker; Ashley Olsen recently dined here TWICE on the same day.
Fearing's
and the
Rattlesnake Bar
at the Ritz-Carlton: Tony Bennett, John Travolta, AC/DC, Bill Cosby, John Elway.
The Loon
: Owen Wilson, Steve Nash, Dirk Nowitski.
Celebrity Café and Bakery
: Angie Harmon, Wayne Gretzky, Jessica Simpson.
Al Biernait's
: Gerald Ford, Ashton Kutcher, Demi Moore, Jon Bon Jovi, The Black Crowes, Alicia Keys, Jennifer Aniston, Adam Sandler.
Café Pacific
: T. Boone Pickens, Condoleezza Rice, Laura and George W. Bush.
The Mercury
: Ross Perot, Roger Staubach, Laura and George Bush, Annette and Harold Simmons (the richest Dallasite - worth close to $10 billion!).
Hotels:
The Rosewood Mansion on Turtle Creek
: David Bowie (Don't forget to Google the famous Mansion/Bowie ass-biting incident!), Mick Jagger, Kareem Abdul-Jabar, Vanessa Williams, LeBron James, Will.I.Am, Dwayne Wade, Kevin Bacon, Phil Jackson, Paula Deen, Bobby Flay - I actually saw a couple of the Kardashians there a few weeks ago, and man, I ran like hell to get away, lest I get caught up in some of their on-screen shenanigans!
Hotel Zaza
: Kate Hudson, Kid Rock, Gerard Butler, Ryan Seacrest.
The W
: Khloe Cardashian and Lamar Odom live here.
Adolphus:
U2, Donald Trump, Babe Ruth (that was a while back), and Queen Elizabeth II.
Four Seasons
Las Colinas: Curtis Stone, Oprah Winfrey, Steve Tyler.
Others:
Northpark Mall
: LL Cool J, Chanel Iman, Babyface, Will Ferrell, Elvis Andrus, Jerry Rice, Dez Bryant, Taylor Swift.
Galleria
: Gwen Stefani, Flavor Flav, Renee Zeleweger, Dennis Rodman, Danny Aielo.
Sports Games
; Vinnie Paul (Stars season ticket holder); Cuba Gooding Jr. (Stars game); Lil Wayne (Mavs game); Kim Kardashian (Mavs game); Justin Beiber (Mavs game); Eminem (Cowboys game); David Hasselhoff (Mavs game).
DFW Airport
(particularly flights from LAX and New York); Snookie, Matthew McConaughey, Kevin Smith, Ben Stein, Kevin Costner, Ryan Reynolds, Robert Downey Jr. , Denzel Washington, Russell Brand (all in the past 2 months!).
Other random DFW celeb sightings: Oprah Winfery, Soledad O'Brien, Tyler Perry, Chaka Kahn, Jordin Sparks at AA Center for a Gala Honoring Bishop T.D. Jakes' 35 Years Of Ministry; Dita Von Teese at Ku De Ta (behind Three Sheets); Peter Weller at the Texas Theatre; Alicia Witt at the 2012 Dallas International Film Festival; Marvin Hamlish at the Meyerson (then he died); Tyra Banks at the AA Center; Lady Gaga and Jean Paul Gaultier at the Roundup Saloon.
Enjoy all that Dallas has to offer. As you can see, the stars are taking full advantage of our fair city's hospitality. Check the local call sheets and see who's in town filming (chances are, they'll be heading to one of the above locales at some point) and rub shoulders with the "beautiful" people. Just remember to be polite, don't drool on anyone, and respect their time and space. Who knows, you might be asked to join them or at least be able to snap a photo or get an autograph.